Engineering Services

We offer subdivision engineering design solutions for any project. More

Land Surveying Service

Utilising conventional and the latest surveying equipment and technology, combined with up-to-the-minute computer software and equipment. More

Resource Management Services

We can provide advice on, and prepare. More
What we do
Overington Surveyors has been involved in land development in the Eastern Bay of Plenty for nearly 30 years.
Overington Surveyors has had an office/presence in Taupo since 2008 (2008 - 2012 trading as Boulder Consultants).
Utilising conventional and the latest surveying equipment and technology.
We can provide advice on, and prepare.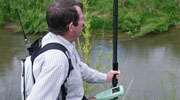 We offer subdivision engineering design solutions for any project.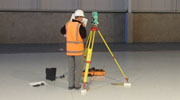 About us
The team has corporate knowledge of local land ownership and history, community infrastructure, local district councils planning requirements and legislation relating to subdivision and land development.
We offer superior subdivision, cadastral, setout and topographical surveying solutions to a range of groups, from residential home owners to large scale property developers and to contractors. More about us
Introduction Video